Please click the like button for the Fashion Wonderland at my right hand column okay.
Planning to start a pre-order clothes at a reasonable price. Clothes will arrive about 10-12 days instead of waiting for 1 whole bloody month. Thanks for your support :)
For more info, do visit our fan page. It is still very new. Established it this morning. haha
----------------------------------------------------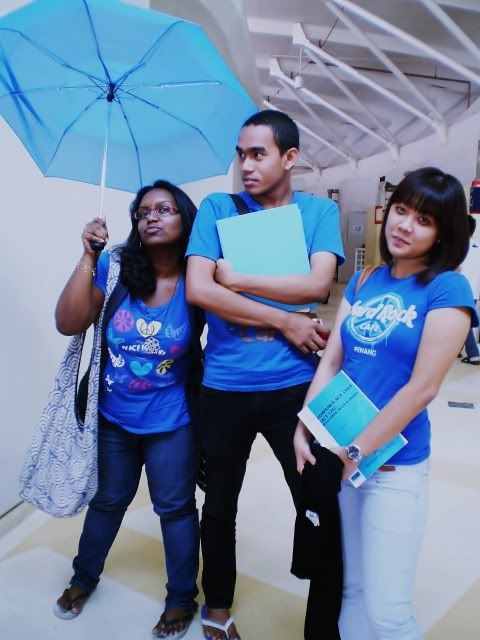 The best photo ever for the theme of One Malaysia :)
legs!!! fuuuuwwwiiittt *drools* hahahaha
After class went to Din's cafe with Mirul, Nicole, Mark and Brendan. Headed to town right after. Alvin's the driver. Sat his super kancil and it was pretty creepy. hahahaha because there's an effing cockroach in his car okay!!! what the fuck? oh my god lor.
After quite some time, I've come to a mutual understanding lol. The reason why there's a cockroach in his car was basically he always eat inside the car and the food... you know la....... tempat pembiakan lipas.
I had this very strong feeling of getting lotsa lotsa new clothes but too bad no money :( plus I need to save up for my upcoming trip to Singapore, hopefully.
Anyway, I've got this one weird fetish going on around me right now for quite some time. All thanks to those sexy girls out there who got me into this craziness. I have a confession to make. I got this fetish for legs T________________________________T
Oh well, I wanted to post someone's leg here but I'm afraid later she'll stop raping me for 8 days. So I've decided not to publish it :(
After done with our window shopping, trying out clothes and staring at seducing socks HAHAHAHAHAHA Nicole and I headed to the Arcade to meet up with the guys.
We played DAYTONA. hahahahaha seriously damn nice.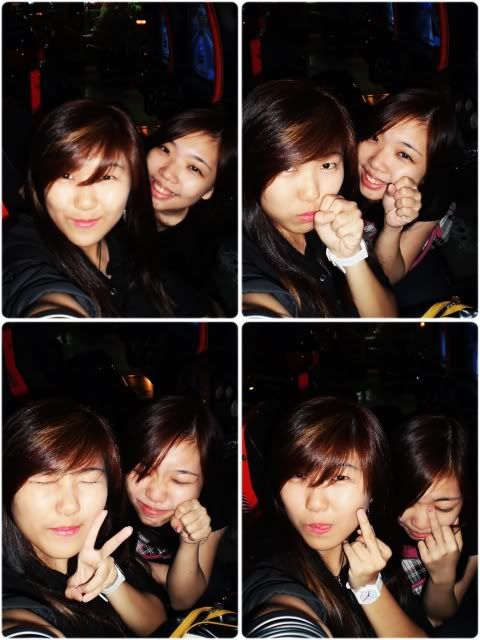 After Arcade we headed to the Bowling zone. hehe my second time playing bowling and at least i scored 64 this time. hahahaha wtf!!!
I seriously wanna kill Alvin lor. wtf BUBY!!!! Slap you die ar. My name so cute and easy to spell also can make this kinda mistake. ISH!!!!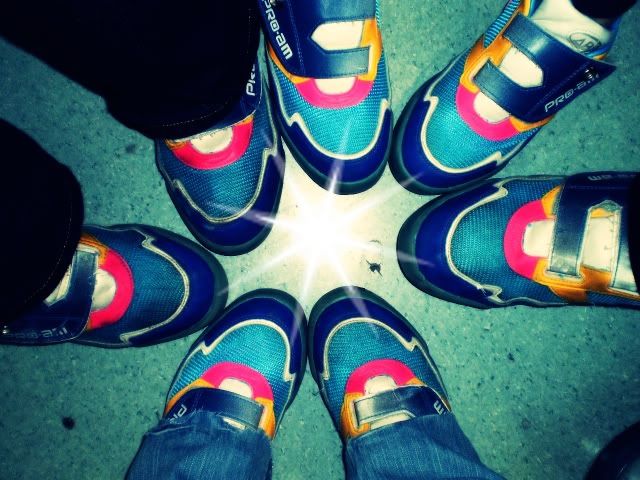 After the game we headed to Baskin Robins :)
My part time lover, full time slave.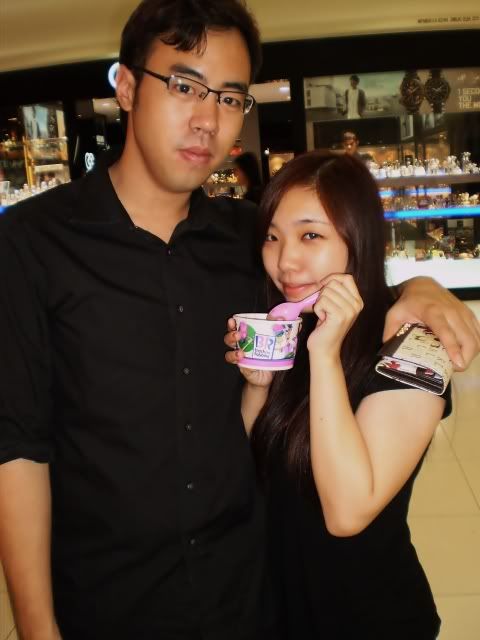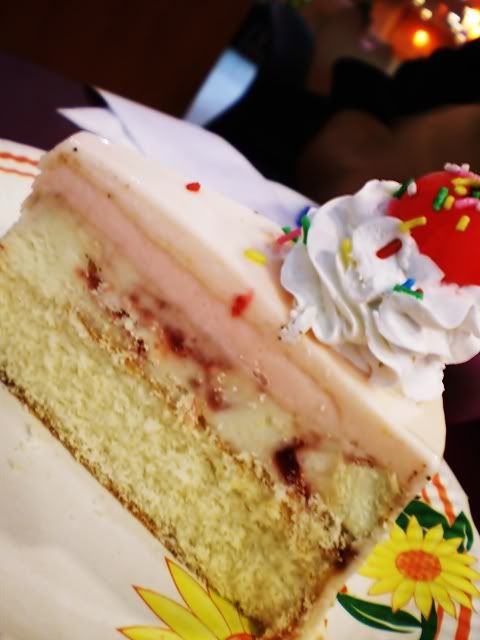 First time ever trying the Baskin Robins cake. Cost about RM12 per piece. The upper part consist of ice cream while the bottom part is just a sponge cake. Not bad la the taste.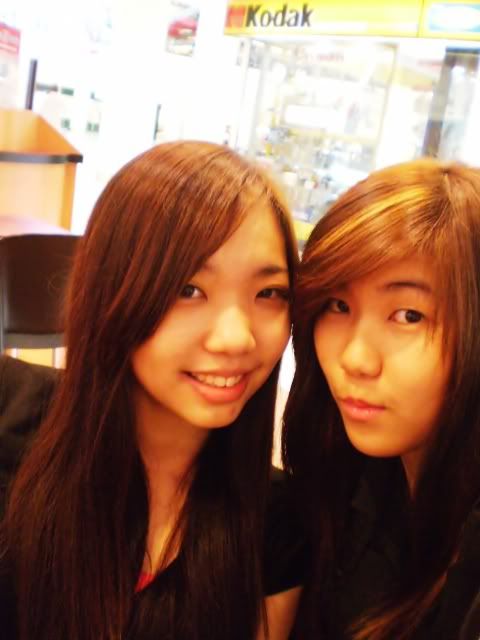 Ps: Having class tomorrow. boo :(