I'm having a hard time to wake up at 6am today. Felt like sleeping and skipping class.
Class was normal as usual. After 10am, we (mark, lynette and I) decided to visit the High Court to hear a proceeding, however none started at that hour except for one in the session's court whereby it was hled half way through. Of course we only lasted there like 5 minutes because we have no idea what the heck the case was about. There's no case list at the bulletin board at all.
All that i knew was the Public Prosecutor don't sounds professional O.O
I thought they are supposed to be damn ganas and scary whenever they are throwing questions to the witnesses, no?
This P.O voice damn soft and when he wants to read the charges, he kept pausing while flipping the documents.
So after listening about 5mins to the boring case, we decided to leave. Went to Secret Recipe for a light snack at 11am.
***
Had a small Birthday celebration at Klebang yesterday due to Iimk's 21st Birthday. I assume that they decided to do in Klebang because it's near to my place. Aww so thoughtful of you guys :)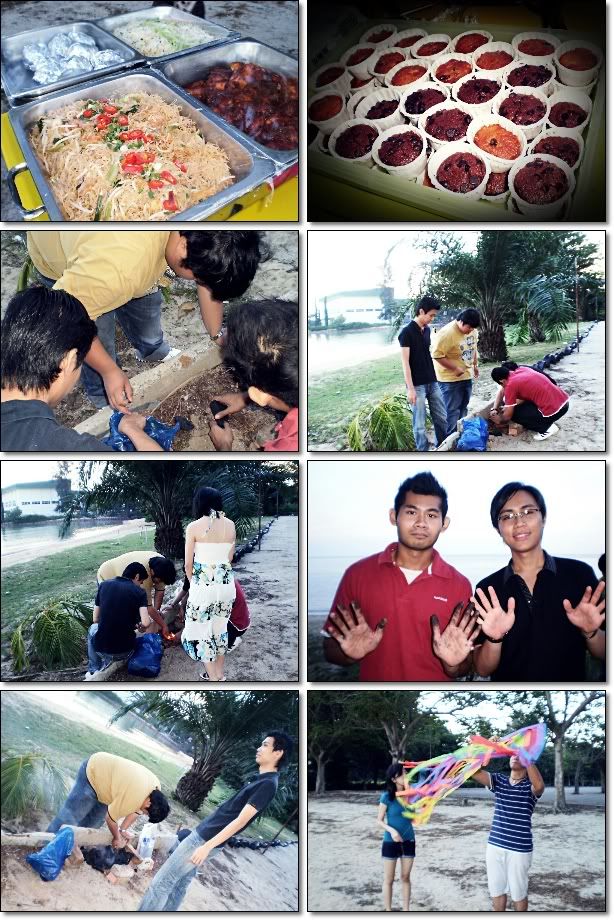 The food and also guys preparing for BBQ. I mean guys only
(just look at the pic above. Mark could not be found doing anything).
Therefore Mark's a girl :)
Pictures taken with Birthday Girl
HAHAHAHA OMG LOOK AT MIRUL's FACE!!! HENTAI!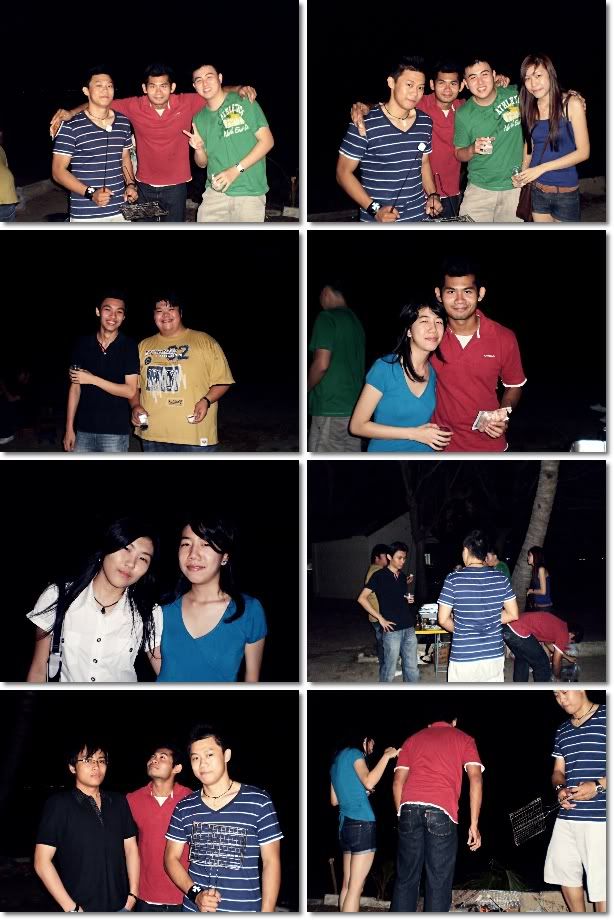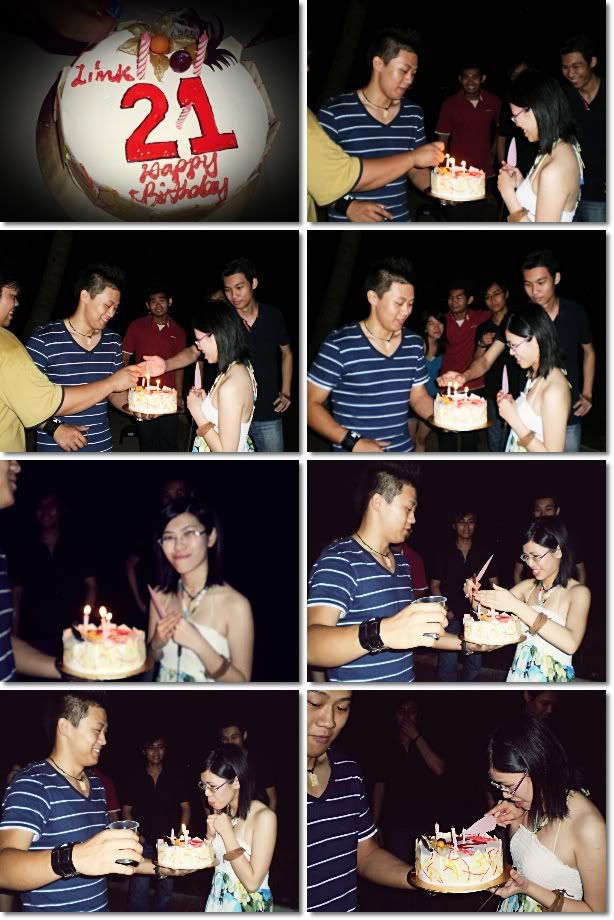 Took lotsa pictures and in order to post almost all of them inside my blog, i have to compile all into one big-ass picture size in order to save my time from waiting the snail-net from uploading them one by one in my blog.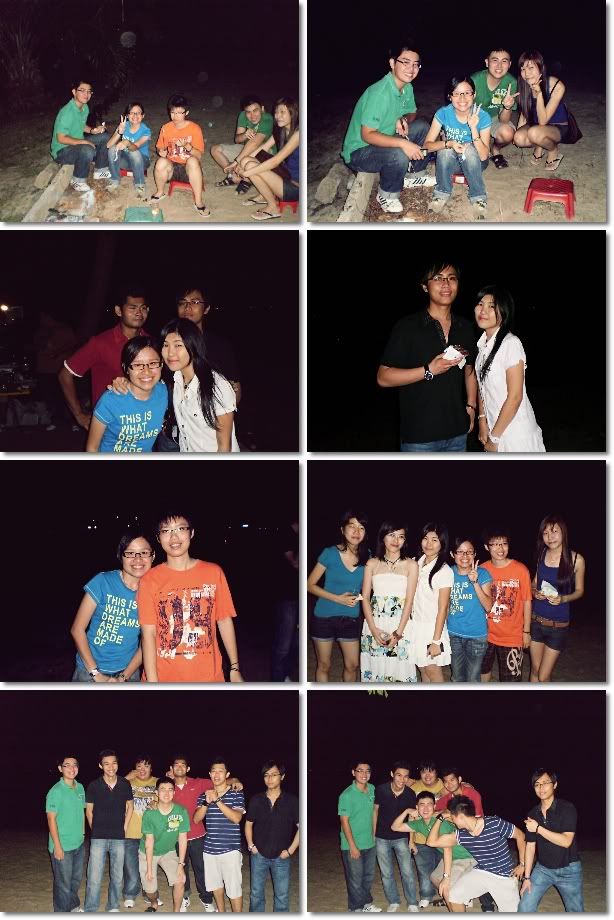 All this while we thought Amirul is super retarded to the max, however Steven is more retarded than him. hahahaha.
The 4 HAPPY COUPLES. Awww so sweet. Hmm wait!! What's with couple number 4? O_O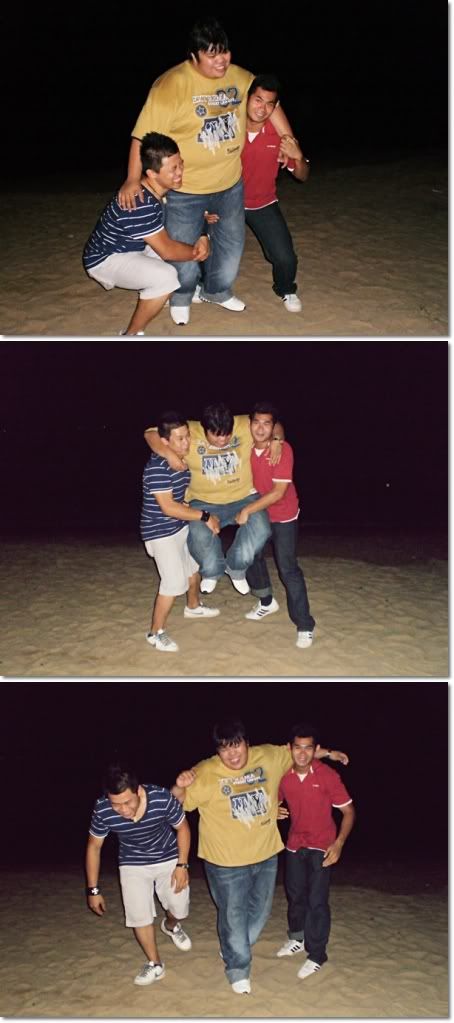 LOL! They trying to carry Andrew. Mirul and David are trying to prove that all the gym-thingy does work and made them stronger.
Had a great fun and i sweat a lot too. Since i'm wearing a dress, i dare not do all those brutal actions :P
This is why all my pics during the party looked so decent and cute LOLOLOLOLOLOL!!!
After that we went to Mini Pantai for a drink. Steven requested the singer to sing a Happy Birthday song to Iimk. hehehe Iimk felt so shy and i can see her blushing over there. LOL
Overall i had a great time. I hope u enjoyed your 21st Birthday Iimk :)